Want to improve your workflow and increase technical writing ROI without adding headcount? Working in Author-it reduces costs through faster publishing, reduced training and automatic document consistency and control. Author-it's intuitive authoring interface lets technical writers focus on creating content, with updates and changes cascading to wherever the content is used.
If you need a quote for purchasing the product or for professional services, you've come to the right place.
Next Generation Technical Writing Tools
Welcome to the next generation of technical documentation. Author-it's authoring tools and outputs are what today's users expect: smart, savvy, interactive, online and mobile.
Real-time Collaborative Reviewing
Automated Suggestive Reuse
Web Based Authoring
Easily Create Content With Author-it
Create and maintain content for all deliverables in one place.
Familiar, user-friendly authoring interface
Simply reuse content using drag-and-drop
Remove formatting requirements
Publishable Outputs
With the push of a single button, all of your content can be published to any of the formats below and it will be formatted consistently each time. The result: huge cost savings each time you publish or release.

Print

Printed Documentation (Word, RTF, or PDF)

Help

WinHelp
Microsoft HTML Help
Sun JavaHelp
Oracle Help for Java
Vista Help

Web

Web- and browser-based Help
HTML 4.01 + CSS (W3C Validated)
XHTML 1.0 + CSS (W3C Validated)

Presentation

HTML-based slide show Presentations

XML
Ready to start single sourcing today with Author-it? Contact Tech-Tav's Author-it team to arrange for your free 30 day trial license and for more information about Author-it.
Author-it Customizations
Need your Author-it to do even more? Tech-Tav has developed the following customizations that will give your end users the experience they've come to expect from the social web:
Disqus in WebHelp
Tired of pushing help at your users without knowing if they find your information useful, confusing or incomplete? Integrate Disqus, the web's most popular discussion/forum feature into your Author-it WebHelp, to start a dialogue and interact with your users in a meaningful way.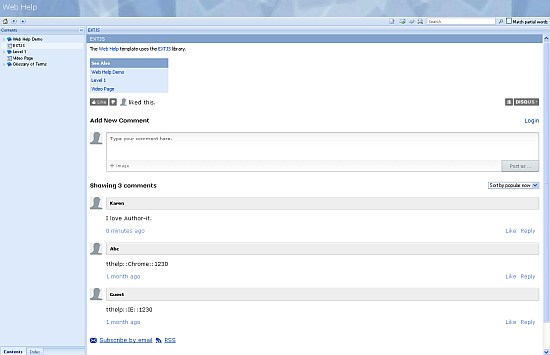 Contact a member of Tech-Tav's Author-it team for more information and to request a price quote.
WebHelp for Local Chrome Browsing
Want to distribute WebHelp to be loaded locally on your customers' machines but you can't figure out how to get over the security bug that prevents it from loading in Chrome? Do you just see a blank screen and wonder what to do? Not to worry! Tech-Tav can get your WebHelp up and running in a locally served version of Chrome within a few hours.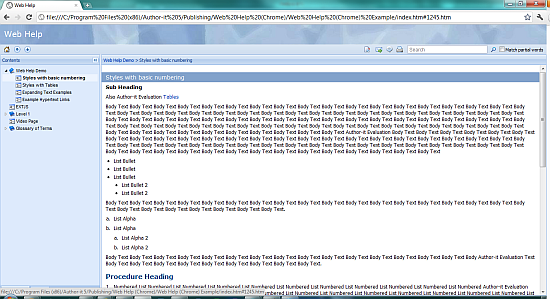 Contact a member of Tech-Tav's Author-it team for more information and to request a price quote.
Author-it Plug-ins
Need your Author-it to do more? Our plug-in developers are here to help. The following plug-ins will save you time, budget and give your end user the experience they've come to expect.
| | |
| --- | --- |
| | The Search and Replace Styles Plug-in lets you quickly and easily update styles across topics, books or whole libraries. |
| | The Book Compare Plug-in lets you visually compare books in a side-by-side fashion and see differences between versions. |
| | In a single operation, the Boilerplate Plug-in enables you to create a new book based on a template and then modify the content without affecting all other books using the same content |
| | The Format Tables Plug-in lets you quickly and easily update the format of all tables in topics, books or whole libraries. |